Uncategorized
Student accommodation in Australia – everything you need to know
If you're eyeing up sunny Australia as your study abroad destination, you're probably wondering where to live.
And if you're in need of advice, you've come to the right place. From super-luxe private apartments to budget house shares, Study International will look at the different factors involved in selecting the accommodation that's right for you, from value-for-money considerations to living experience and, of course, safety.
But before we proceed, it's good to be up to date on the latest in Australia's international student 'housing crisis', which has been making media headlines of late.
Reports of students not being able to afford accommodation, thousands having to settle for overcrowded and unsafe room shares and some students even sleeping in the library to save on accommodation costs might be daunting if you are on the cusp of your Australian education experience.
But don't let these reports discourage you. It might seem that you are destined for either inadequate housing or extortionate rent, but there are actually numerous living options to suit your budget and expectations.
On-campus accommodation
Universities themselves tend to have accommodation right on campus. This means you can live near to your lecture halls and libraries and immerse yourself in university life.
You can be assured of decent cleanliness and safety in onsite accommodation because it is university-owned, so they have your best interests at heart. Although they're likely to be making a profit on your rent, they do genuinely want to help you have the best education experience possible as well.
You'll be surrounded by fellow students and have all university services close to you. If anything goes wrong, the international student office and security services will always be on hand to help. You're also likely to have a secure contract with the university, so you don't have to worry about dodgy landlords or unfair agreements.
Because of the sheer number of international students flocking to Australia, there is unfortunately not enough on-campus accommodation to house all those who apply. It can often be more expensive than off-campus housing, and less glamorous than high-end accommodation, making it an excellent middle-of-the-road option.
The cost of on-campus accommodation will differ from campus to campus and even from accommodation type to accommodation type. International House at the University of Sydney costs AU$8,300 (US$6,372) per semester, while the University of Queensland charges AU$2,565 (US$1,950) per month for their International House.
So our best advice is to do your research early if you want to secure the option that suits your preference and budget best.
Private off-campus accommodation
If cost isn't your topmost concern, you might prefer to live in private off-campus accommodation which tends to be more luxurious and pricey.
The high quality of these units ensures you'll have everything you need to make yourself feel at home. Rather than stressing about broken appliances or unhygienic spaces, you can focus on making the most of your study abroad experience and show off to your friends back home.
You can choose to live in a studio flat, meaning you have your own space to embrace your new life or live in a shared apartment allowing you to make new friends in a safe, clean environment.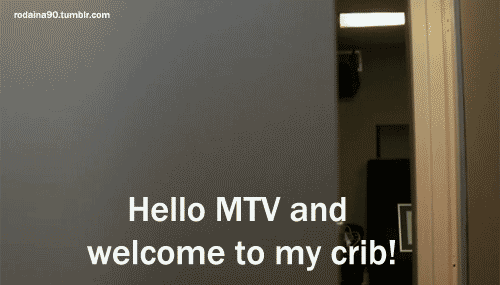 A single ensuite room in private accommodation Darlington House, Sydney will cost AU$646 (US$491) a week, while a  bedroom in a shared flat in Brisbane will set you back AU$299 (US$227) a week. The top private student accommodation providers are Uni Lodgers, Iglu and Urban Nest, among others.
Mark Fletcher, CEO of Cohort Go, a marketplace that helps international students with their finances while studying abroad, told Study International this type of accommodation is especially popular with Chinese students. The high rent and cultural expectations match Chinese students' accommodation demands and also appeal to other students in Southeast Asia.
Homestays
If you are looking for that authentic Australian experience while studying abroad, a homestay might be the perfect option for you. It gives you the opportunity to live with an Australian family throughout your studies, rather than renting student accommodation.
Homestays have become increasingly popular for international students heading to Australia, as you have the support of being part of a family unit as well as giving you independence from other students.
"Homestays are an increasingly good option for international students," said Fletcher. "They are usually pre-vetted by universities, so they are usually good quality and reliable."
There are many websites dedicated to students finding the right homestay for them, but Fletcher encourages students to do their research before arriving in Australia and discuss their options with other international students.
"There are lots of Facebook groups for international students to connect with other people from their country when studying abroad," he explained.
He advised students to use these groups to talk to other people studying in Australia before they depart their home country. Students can get real advice and recommendations on accommodation options, as well as find out general rent prices.
A homestay in Melbourne can cost about AU$300 (US$227) per week through the Homestay Network, whereas Homestay.com offers Melbourne accommodation for as little as AU$32 (US$24), so it's worth doing your research and shopping around.
House/room Shares
House shares are the most affordable student accommodation option and, as such, they are also the least luxurious.
Students can often end up sharing a room with five or six other people, often sacrificing health and safety procedures for maximising space. These housing options are often exploitative and generally not a productive living space for excelling at your studies, but students sometimes find themselves unable to afford anything else, explained Fletcher.
Most international students go to Australia through the help of an education agent, and sometimes they are not upfront about the real cost of living in Australia.
Combined with Australia's recent trend to invest in properties and then rent them out – aided by low-interest rates – some students find they simply don't have the budget for any other type of accommodation.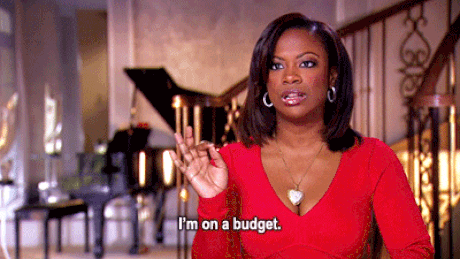 Students should do their own research before departing for Australia, and discuss with other international students about the cost of living.
Fletcher also warned against putting too much trust in an education agent, as this may lead to financial issues once you are there.
While there are budget options available to international students, universities are being urged to crack down on exploitative housing contracts, and offer more affordable options themselves.
We know choosing your accommodation can seem like a minefield. If you're still unsure which option is right for you, Study International has created a handy quiz to help identify what things matter most to you when picking your new home.
If you have any more questions about accommodation in Australia or studying internationally in general, you can send your questions to editor@hybrid.co and we will do our best to help.
Liked this? Then you'll love…
Step by step: How to get into an Australian university as an international student
Know Your Rights: What can I do with my Australian student visa?