Uncategorized
How to stay and work in the US after graduation
Many students want to remain in the country they studied in after graduation. You've fallen in love with the culture, the people, the weather, the way of thinking – not to mention the fact that there's likely to be better opportunities for you there.
But the employment process for international students can be messy to say the least. And visas in the US can be pretty tough to obtain.
Find your niche
First thing's first: what do you want to do? Work out what you are skilled at, what you are passionate about and what credentials and experience you have to prove it. Essentially, work out how to market yourself.
You need to be confident – yet not cocky – about your abilities and your career goals and set out to achieve them.
The employer is unlikely to have any confidence in you if you aren't certain what it is you can offer the company, what you want to do and where you see yourself going.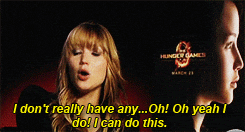 Use on-campus work to your advantage
As an international student, you are likely to be eligible to work on-campus during your studies. Your university will have various positions open to students, especially tech transfer offices for graduate students, usually involving roles identifying research which could be of commercial interest and envisioning ways to capitalize on it.
A job role like this will show you are keen and willing and understand working culture in the US.
So, not only will it boost your résumé but it will also help you understand what your interests are, give you a flavor of what working in the US is like and expand your skillset – all attractive qualities employers are likely to favor.
Understand US immigration/visa laws
It would be foolish not to understand the laws that will affect you. Research and understand your visa status.
If an employer asks if you are eligible to work in the US, you should be able to reply with a very confident 'YES'.
If you study in the US you are able to apply for a variety of work authorization visas including curricular practical training (CPT), optional practical training (OPT, for F-1), academic training (AT, for J-1), the non-immigrant NAFTA professional (TN) visa (for citizens of Canada and Mexico), or the infamous H-1B.
You will not be legally authorized to work in the US on a permanent basis on any of these visas. Your employment authorization will only run for a certain amount of time but you will most likely be eligible to renew your visa when it comes to an end.
Plus, a working visa will allow you to begin the process of gaining permanent resident status – otherwise known as a 'green card' – if you so wish.
You and you alone are responsible for understanding the visa regulations and rules regarding your current status and potential future status before you send off applications to any kind of job or internship in the US.
If in doubt, you can always just…
Ask your university for help
We're sure it won't come as a shock to learn you are not the only one navigating the tricky world of staying to work in the US after graduation as an international student.
Your university it likely to have a careers department which will provide you with help and guidance on everything from what on Earth is a H-1B visa? to where to apply, what your chances are like and what your rights will be.
You could also reach out to the International Students and Scholars office at your university for guidance or to get the chance to speak with others who were in your position a year or two ago.
You can also find tonnes of helpful advice on our website about visas, graduation, your rights and more.
Approach international graduate-friendly employers
So, you've got to grips with your rights, plus the immigration and visa regulations in the US. You also know exactly what sort of job you want to be working towards and how you qualify for it…but what now?
Understand that not all employers will be aware what it means to hire a graduate who derives from a country outside the US. Not all companies will know the regulations that affect both them and you.
If you wish to secure employment, you must be prepared to explain to the company the process they would have to go through to hire you.
Be confident in the skills you can bring to the company – highlight the international perspective domestic students just don't have among your other desirable traits.
It might be a good idea to seek out employers who are known to employ international graduates before narrowing down this list to the companies that specialize in your area(s) of interest.
You are much more likely to gain sponsorship from an employer who does understand the process and has hired an international graduate before.
Inside Higher Ed compiled a list of resources that exist to help international students find US employers who are happy to hire international graduates, including: Myvisajobs.com's H-1B Visa Reports, where you can select top H-1B visa sponsors by industry, occupation or job title, LinkedIn; or the alumni relations office at your university can point you in the direction of employers who have hired international alumni from your university in the past. If your institution subscribes to GoingGlobal's premium service, you can also access its H-1B Plus database.
Once you have a good idea of where you want to apply, get on the phone, or draft up some emails – or even pop into their office if you can and speak to people! Networking is crucial. Get yourself out there, make yourself known.
Consider family and your future
An employer based in Asia told Inside Higher Ed one of the main reasons international graduate students move back home after studying abroad is due to "family reasons" rather than "personal career interests." For example, many come home to care for their parents, or because a spouse does not wish to remain overseas.
It is worth considering what remaining and working in the US will mean for your family and partner if you have one.
There are many hurdles to cope with along the way to securing employment and obtaining a visa, on top of countless things beyond your control to consider. Start early, plan ahead, know your stuff, and be confident.
Good luck!
Liked this? Then you'll love…
Trump's H-1B visa restrictions illegal, US companies allege in lawsuit
Half of US employers think college ill-prepares students for working life – study