Uncategorized
5 ways to celebrate Christmas as an international student
Christmas can feel like a lonely time if you are an international student away from home. Plane tickets home can be expensive – but you can still feel at home even if your family is far away. There are alternative ways to celebrate Christmas, and who knows, your new experience might turn out to be your best Christmas yet.
1. Spend time with friends on campus
Although a lot of people might leave campus for Christmas, remember there will be lots of students just like you who will still be there. Whether it's work commitments, the amount of studying they need to do or because home is just too far away, there will be lots of students to spend Christmas with you at your university.
Many universities even organise Christmas activities for students who are staying on campus for the festive period, such as Durham University's annual Christmas Dinner or the University of Windsor's 'Host for the Holidays' experience.
Seeing the Christmas holidays as a chance to make new friends and spend time celebrating with people you usually wouldn't meet can help keep the homesickness at bay. 2. Stay with a friend for Christmas
Starting a new life at university, you are bound to have made new friends of different nationalities, cultures and religions. If you are lucky enough to have made friends with someone who celebrates Christmas, you can spend Christmas with them to experience their cultural traditions.
Get the cosy Christmas experience in your friend's family home, where you can eat traditional Christmas dinner, take part in decorating the tree and share presents.
"Visiting a friend's family, especially as an international student, is so insightful and such a great experience. Christmas is usually not the main festival for so many of us, so to see it up close is delightful," Saanchi Prithani, an international student from Kolkata, India, who studied at the University of Nottingham, told Study International.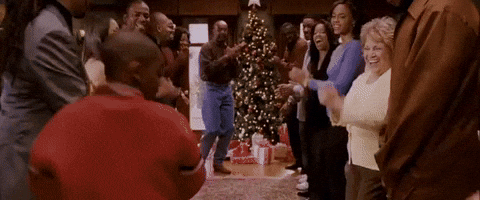 3. Share your cultural Christmas traditions
Being in a foreign country for Christmas gives you the unique opportunity to share the way your culture celebrates Christmas or other festive times of year. You could make traditional food to share with your friends, play traditional games and sing traditional songs to give your new university friends a taste of what festivities are like in your home country.
This culture sharing will help you to feel more at home, and will give your new friends a richer understanding of Christmas traditions around the world. While you might not be able to celebrate the holiday with your most loved ones, you will be able to pass on what they have taught you about the special time of year.
Riddhi Bora, an international student from India told Study International she is going to spend her first Christmas celebration at a friend's house, bringing part of her own culture with her.
"My friend's family are keen for me to bring my own Diwali twist (Indian festival of lights) so I might bake some Diwali sweets or carry a few clay lamps (diyas) for decoration," she said. 4. Go on a festive vacation
To make it a Christmas to cherish for years to come, why not go on holiday to somewhere you have always wanted to go? Visit a snowy winter wonderland, or head to a major city such as New York to see beautiful decorations and festive Christmas markets.
You will be too busy exploring an exciting to place to be homesick, and you will make fond memories you can look back on in the future.
"When studying abroad, you have a unique opportunity to engage with cultures and traditions different from your own. I chose to discover one away from England, where I am studying abroad, and go to Belgium," said Holly Boothroyd, an international student from the United States who is studying at the University of Surrey.
"Learning about the history of Belgium while wandering the cobblestone streets of Brugge and Ghent, exploring the traditional Christmas markets, and engaging with new foods and drinks makes me appreciate the opportunities that being abroad granted me to expand my horizons and break away from the bubble back home."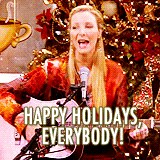 5. Volunteer at a homeless shelter
Although you may be spending this Christmas away from your family, some people spend every year on the streets while everyone else is enjoying their presents and food. Why not spread some Christmas joy this year by volunteering at a homeless shelter?
For some people, a bed and a hot meal is the best present they could ask for. If you don't celebrate Christmas or have no one to celebrate it with, share your compassion with those in need. A few hours of your time could make a person's whole year, and sharing the festive spirit with someone else might make you feel less lonely as well.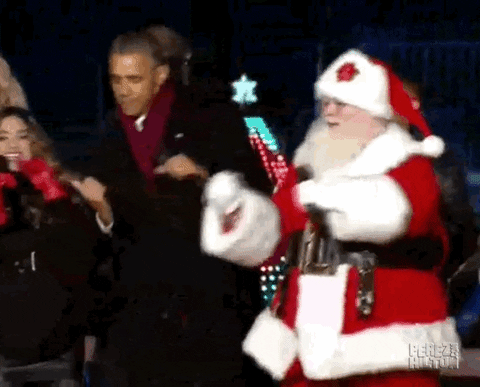 Liked this? Then you'll love…
Canadian college creates Christmas experience for international students
This US student pledged to wear a Christmas tree outfit all semester