Uncategorized
5 university science fairs to watch out for in 2019
"The science of today is the technology of tomorrow." – Edward Teller
Student-led science fairs are often a magnet for in-demand innovations and tech gadgets that just might save your life one day.
Through these technical competitions, students are welcome to display their latest prototypes and blueprints in hopes of constructively critical feedback, awards or even a potential donor to fund further research. In return, there are engaging activities, workshops and discussions for them to get involved with.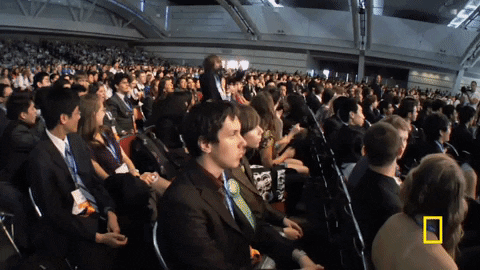 With so much to offer, Study International decided to highlight 5 interesting science fairs from around the world – look out for these in 2019!
British Science Festival, University of Warwick – UK 
Happening in Coventry from 10-13 September 2019
Last year, the British Science Festival took place at the University of Hull – this year it's at the University of Warwick!
From yoga sessions, museum exhibitions, lively discussions and a robot petting zoo, Hull supplied students with many scientific wonders. The agenda for this year is to be revealed, but the programme promises plenty of free public events over these four days, bursting with exciting opportunities for students delve into.
Think Science Fair 2019, Multiple Locations – UAE
Abu Dhabi (February 24), Sharjah (March 3), Ras Al Khaimah (March 10), Fujairah (March 17), and Ajman and Umm Al Quwain (March 21)
Currently in its 7th edition, the Think Science Fair aims to empower youth between the ages of 15-35, encouraging them to actively engage with the digital revolution while providing them with the right platform to pursue STEM education and careers.
The fair is taking place in various locations across the United Arab Emirates, so if you're nearby, be sure to check it out!
Science Festival, University of Melbourne – Australia
Date: TBC

Last year, the University of Melbourne hosted its week-long celebration of science. By featuring 'Female Game Changers of STEM' and discussing 'The Science of Science Communication', the university illuminated important topics facing society today.
The festival will return this year, but the date is yet to be decided. For further information, you can email the Science Festival Committee.
Wyoming State Science Fair, University of Wyoming – USA
March 3-5 2019
The Wyoming State Science Fair (WSSF) provides a forum for Wyoming student scientists to conduct and share their original science, technology, engineering or maths research.
Watch out for award ceremonies and scholarship opportunities here – WSSF is a worthwhile event for all to witness.
Scientifica, University of Zurich and ETH Zurich – Switzerland
Friday 30 August- 1 September 2019
Every year, the University of Zurich partners with ETH Zurich to invite students and the general public into 'Scientifica', dedicating an entire weekend to a single topic related to the research of scholars from a variety of disciplines at both universities.
This year's theme is science fiction and science facts – relevant to the age of 'fake news' and 'alternative facts'.
So, if any of these upcoming science fairs interest you, make sure to mark the dates down in your calendar and enjoy your study adventure abroad!
Liked this? Then you'll love…
Science trailblazers of North America